Franco-Welsh Company Items on Sale
Topic starter
03/12/2021 3:09 pm
For anyone interested, here are a list of items the Franco-Welsh Company is selling. If you are interested in any of them feel free to write Landon or Beth Campion.
1 medium-sized ivory seashell
1 small beige seashell
1 mahogany rosary ring
1 oxblood leather quiver
1 peacock blue leather archery glove
1 pair of orange-yellow clay keyhole goggles
1 black-lacquered mangrove fishing pole
1 mahogany seahorse button
1 purple ostrich feather
1 wrought iron misericorde dagger
1 cast iron misericorde dagger
1 willow comb
1 maple sewing box
13 ash arrows
1 cyan-lacquered iron-tipped elm arrow
2 poplar arrows
9 hickory arrows
6 maple arrows
5 willow arrows
3 mangrove arrows
1 dark umber hardened-leather open-faced sallet
1 pair of dark-umber hardened-leather greaves
1 dark-umber hardened-leather cuirass
1 abalone shell gem
2 crystalline blue sapphire gems
1 dark sanguine ruby gem
1 rose red frosted glass gem
1 tourmaline gem
1 vivid aubergine amethyst gem
1 warm chocolate diamond gem
1 silvery polished steel moth bead
1 amaranthine glass bead
1 translucent glass bead
1 sugarplum glass bead
1 amethyst glass bead
1 vinaceous glass bead
1 shimmering merlot glass bead
1 spiral-shaped orange foil glass bead
1 spiral-shaped fawn foil glass bead
1 pheasant feather
3 ebony-stained holm oak surgical kits
1 beech writer kit
1 pair of durable dark blue leather bracers
1 hunter green leather cervelliere
1 iron dirk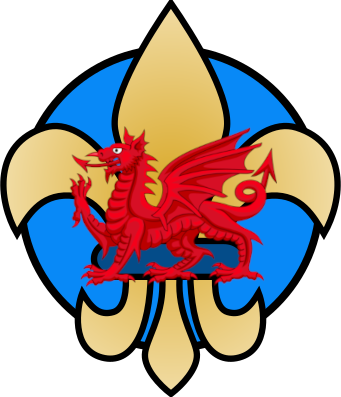 Topic starter
06/12/2021 3:57 pm
Update, some items sold, others have prices. As well as we are looking for experts on these items to help us come up with pricing. Please reach out to Beth or Landon Campion if you are willing to help with such.
1 medium-sized ivory seashell
1 small beige seashell
1 mahogany rosary ring
1 oxblood leather quiver
1 peacock blue leather archery glove
1 pair of orange-yellow clay keyhole goggles
1 black-lacquered mangrove fishing pole
1 mahogany seahorse button
1 purple ostrich feather
1 wrought iron misericorde dagger
1 cast iron misericorde dagger
1 willow comb
1 maple sewing box
13 ash arrows
1 cyan-lacquered iron-tipped elm arrow
2 poplar arrows
9 hickory arrows
6 maple arrows
5 willow arrows
3 mangrove arrows
1 dark umber hardened-leather open-faced sallet
1 pair of dark-umber hardened-leather greaves
1 dark-umber hardened-leather cuirass
1 abalone shell gem
2 crystalline blue sapphire gems - 75 Florins Each, Average Quality, already cut
1 dark sanguine ruby gem - Sold
1 rose red frosted glass gem - Negotiable, Average Quality
1 tourmaline gem - 180-200 Florins, Unsurpassed Quality
1 vivid aubergine amethyst gem - Sold
1 warm chocolate diamond gem - Sold
1 silvery polished steel moth bead
1 amaranthine glass bead
1 translucent glass bead
1 sugarplum glass bead
1 amethyst glass bead
1 vinaceous glass bead
1 shimmering merlot glass bead
1 spiral-shaped orange foil glass bead
1 spiral-shaped fawn foil glass bead
1 pheasant feather
3 ebony-stained holm oak surgical kits
1 beech writer kit
1 pair of durable dark blue leather bracers
1 hunter green leather cervelliere
1 iron dirk