Overview
Character Generation will take you through the process of creating your character. Use the bottoms highlighted below to navigate through each step.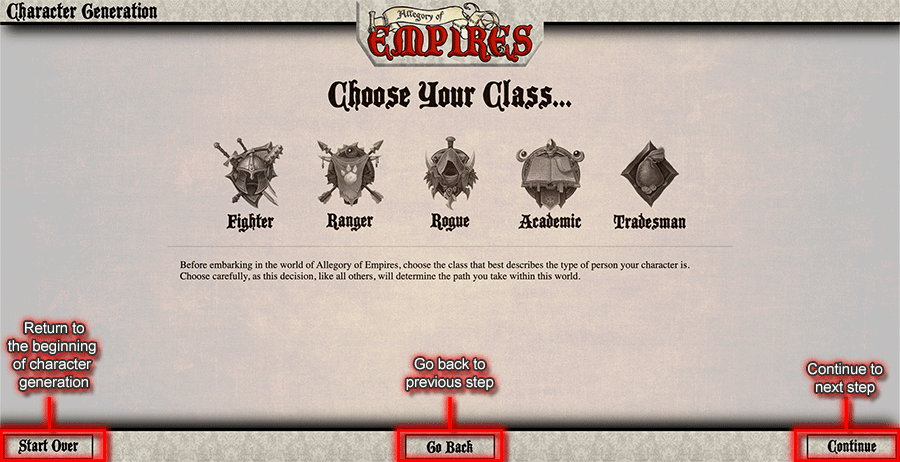 Class Selection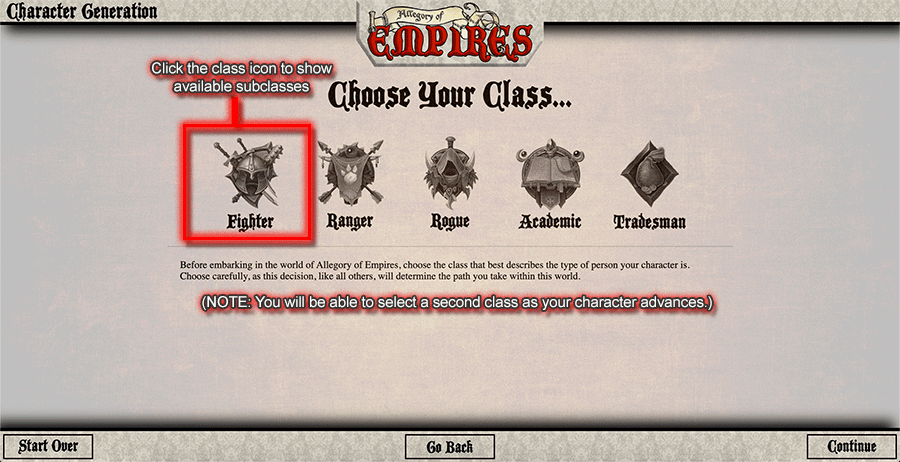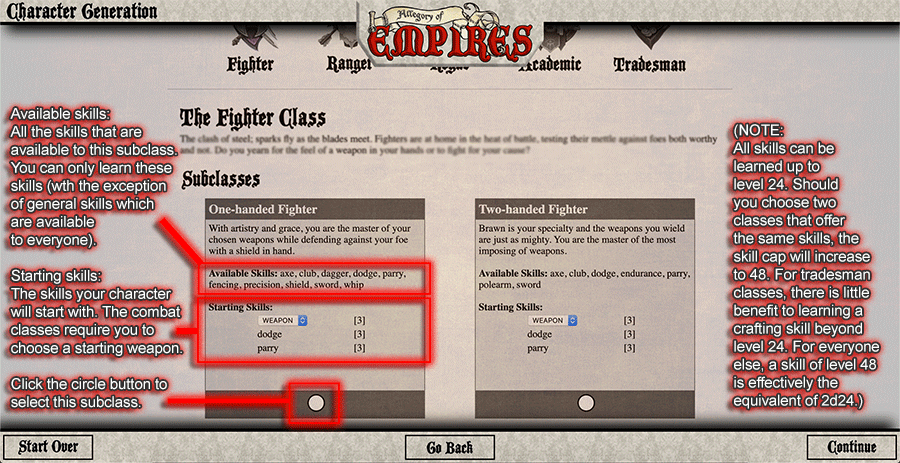 Character Bio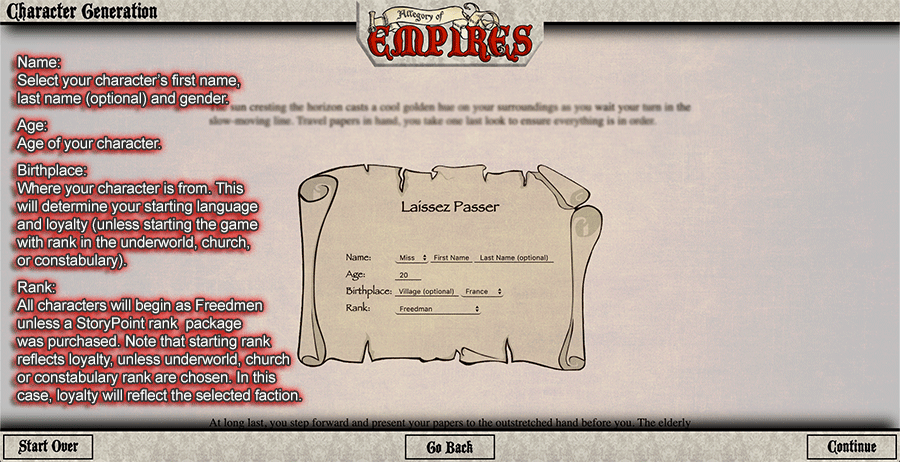 Character Appearance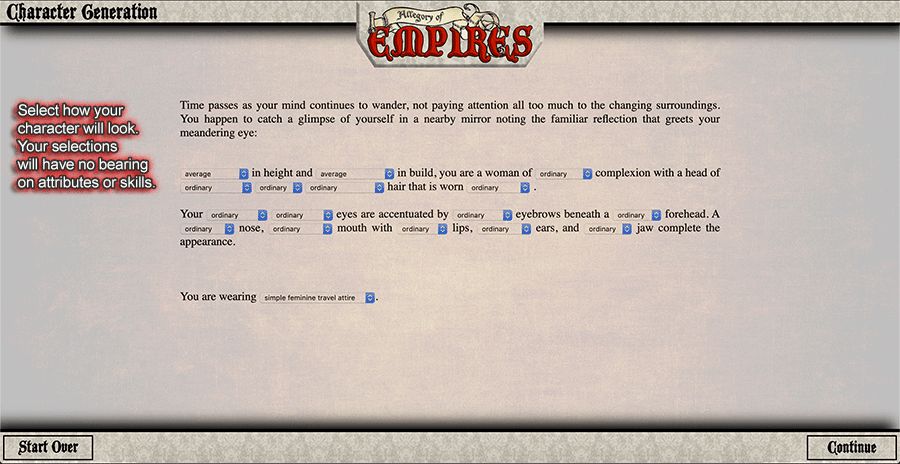 Character Attributes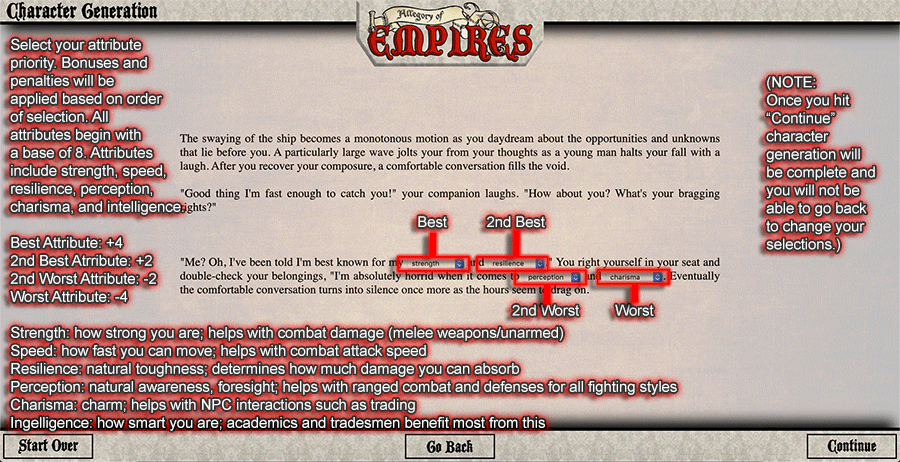 Character Review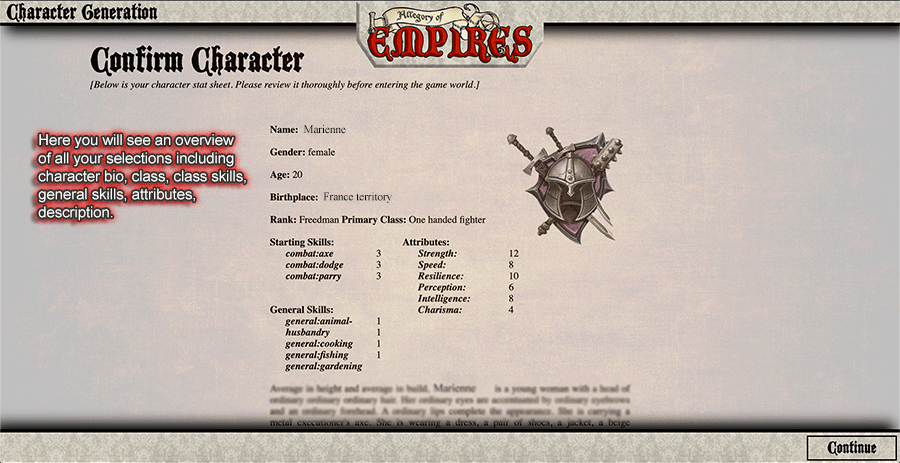 Clicking continue will take you back to the character portal where you will be able to enter the game world!