The Orchil Client is the preferred client of Allegory of Empires although there is support for other methods of connectivity. How you choose to connect is entirely up to you.
The Orchil Client
Orchil a cross-platform browser client which means you can use it regardless of device, operating system, or browser. No additional add-ons or plugins need to be installed. Phone, tablet, PC, Mac are all supported!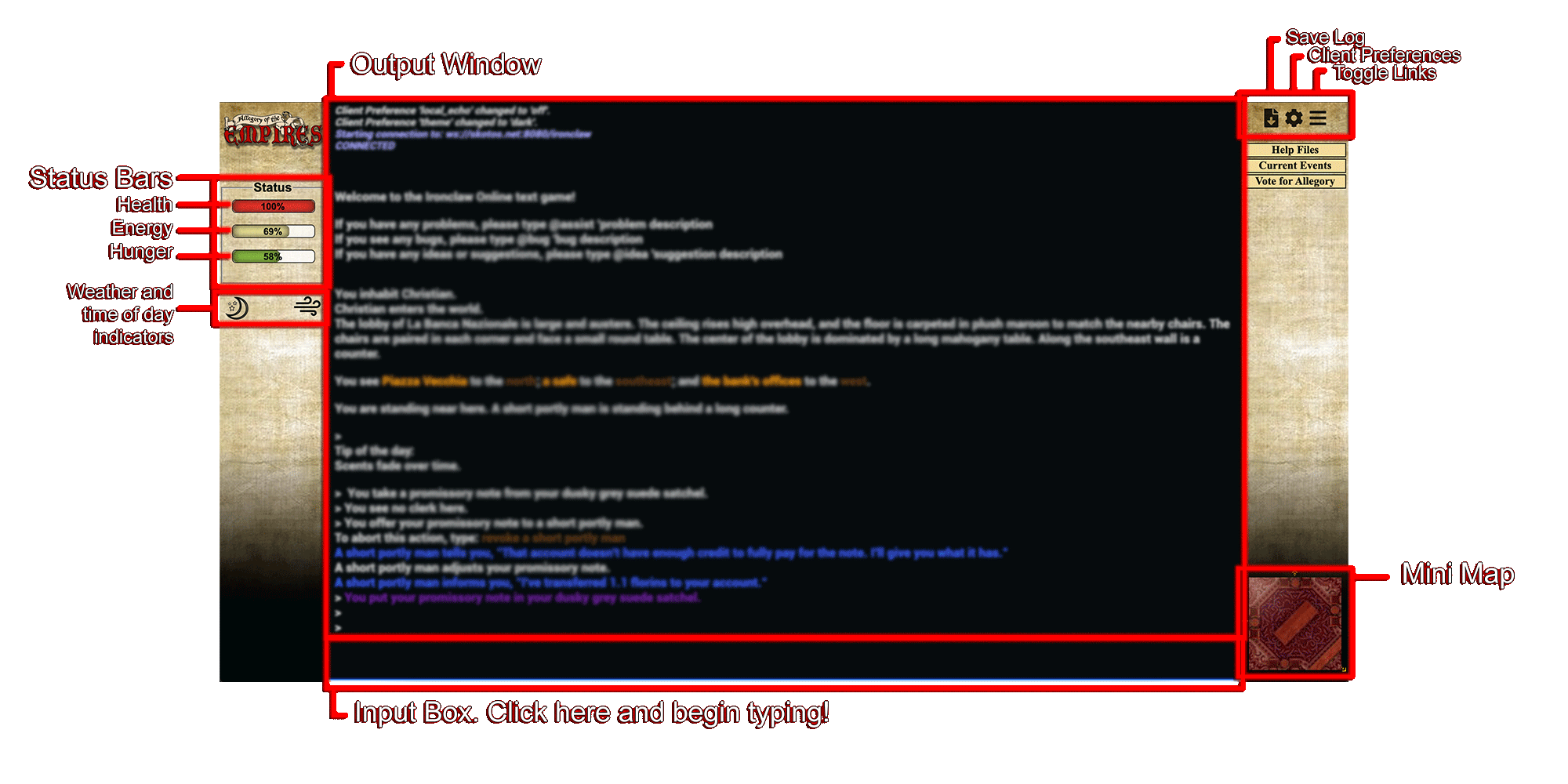 The client offers many useful tools that are not available using generic MUD clients. Status bars that show your character's health, energy, and hunger statuses; weather and time of day indicators; a mini map that helps with visualization and navigation. Although auto-logging is not an option right now, you can save your log with just a click of a button (see the 'Save Log' icon in the top right corner). The log will be saved as an html file which can be viewed on any device.
You can further customize your playing experience with the preferences menu. Just click the cog icon in the top right corner to access the clientpref menu (or type 'clientpref' in the game window). Don't forget to save your preferences ('clientpref save') so the browser will remember your settings the next time you play.
Other Clients
If you have another MUD client that you prefer to use, you can connect to Allegory of Empires using the following information:
IP address: 45.33.40.193
Internet address: game.allegoryofempires.com
Port: 443
Bear in mind that although other clients are not forbidden, we will not make special accommodations or offer support for them.